Meet you there | Mystery Creek Field Days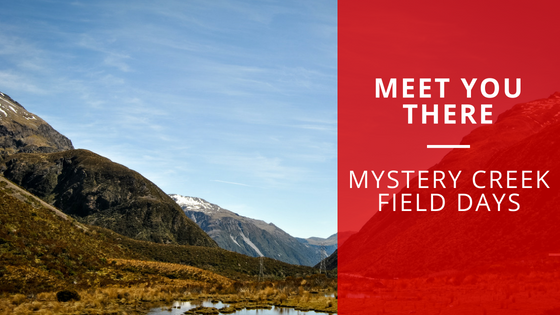 Mystery Creek Field Days:
See you there: 13th-16th June 2018
Rugged Valley are at the Mystery Creek Field Days in the bustling, rural community of Ohaupo.
Visit us at SITE C89.
We are so excited to be attending the Mystery Creek Fieldays this week.
It was great seeing you all there last year and we would love to catch up with you again.
We can't wait to hear about your latest 4WDing trip, your new puppy and just how work is generally going. It has been a while hasn't it?
After all this anticipation, don't let us down. Come and meet us at SITE C89.
Things are looking pretty wild and wet up at Waikato, so we suggest you pack your wet weather gear and a sturdy umbrella.